After the anime, Takeshi is in the past and meets Kazuma(real one) by chance and found out about Trailer's reason to fight and started worrying. At the entrance to Trailer's hideout, Gekkou finds Takeshi and challenges him into a fight. Sophia, who accompanied Takeshi through the past, recognizes Eterna, with Gekkou, as her mother.---- This means Sophia's mother's soul was used to create the sword Twilight.
Kurumi disappeared. Mui got tortured.
After Kazuma(real one) used Requiem, he became really weakened. Gekkou took the chance and tried to kill him, because he thinks that by killing him his mother wouldn't have tried to kill him, and left a mortal wound to the weakened Kazuma who in return did a beating to Gekkou.
Takeshi saved a little girl, Violet, from Wizardbrace(?).
His sword, Twilight, gets broken so he and Sophia then decided to use Kazuma's soul(real one) to recreate the sword, Twilight, again. Kazuma(real one) agreed.---- This led to Takeshi being able to then use black magic.
Takeshi then planned to take Kazuma's place, since Kazuma is going to die anyway in no time, use corporeal magic(magic to change one's appearance) to change temporarly into Kazuma's appearance, and then go into a deep sleep in order no to change the time order, thus becoming the Kazuma of the beginning of the story.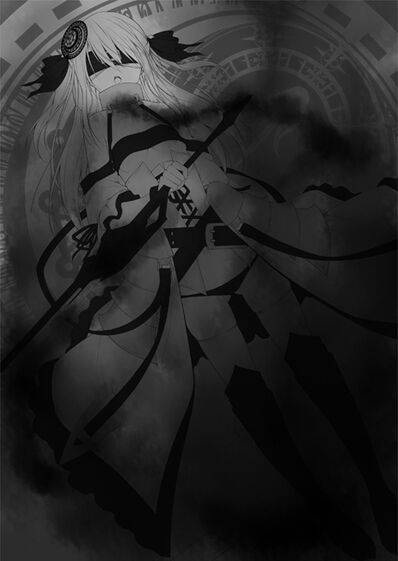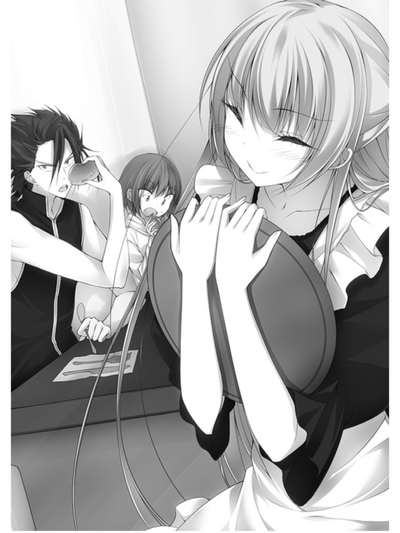 Wait there's more: In volume 10, Kurumi(seen in the 2nd picture above) seems fine. In my opinion, I think it is hinted that Kurumi might be paired with Oigami.
I thought Majou Sensou was a harem based story but I guessed not. So here are my top recommended harem based animes!(by alphabetical order)  Kukukukuku!
Date A Live
Infinite Stratos
Seikoku no Dragonar
Seirei Tsukai no Blade Dance
Strike the Blood
Sword Art Online
Toaru Majutsu no Index
Unbreakable Machine-Doll